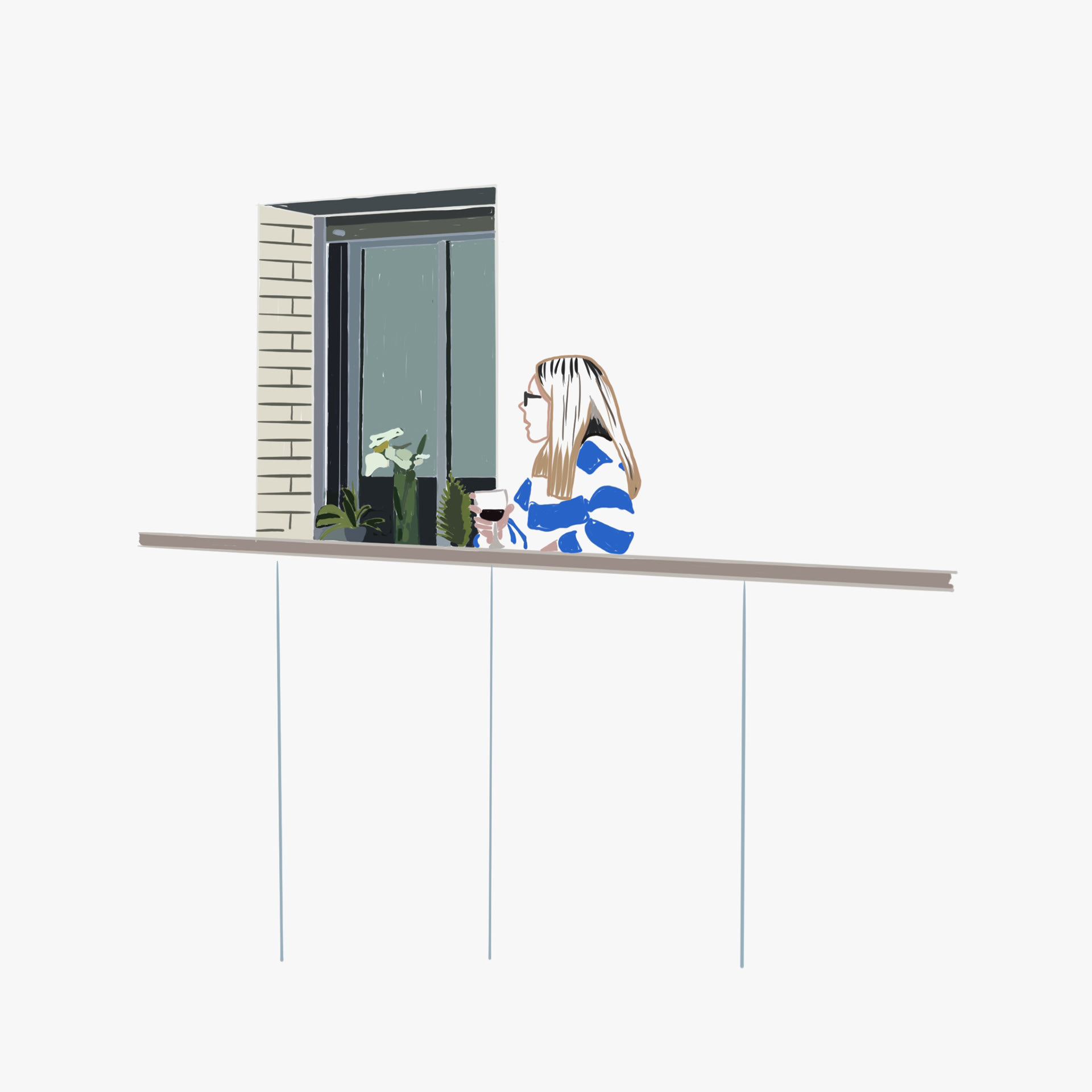 Cada día a las ocho la gente aparecía en los balcones. Gritábamos, nos animábamos los días de bajón, bailábamos, nos escuchábamos. El proyecto surgió a partir de la necesidad de contar qué está pasando en un momento social único como este. A través de las ilustraciones podemos contar algo de este escenario sin precedentes, dándonos cuenta de cómo cambian las relaciones en un nuevo contexto que nos ha forzado a convivir de forma diferente. Si quieres saber más, mira la entrevista en
Blanc!
Every day at eight o'clock people appeared on the balconies. We shouted, we cheered up on the low days, we danced, we listened. The project arose from the need to tell what is happening in a unique social moment like this. Through the illustrations, we can tell something of this unprecedented scenario, realizing how relationships change in a new context that has forced us to live together in a different way. 
If you want to know more, watch the interview on 
Blanc!